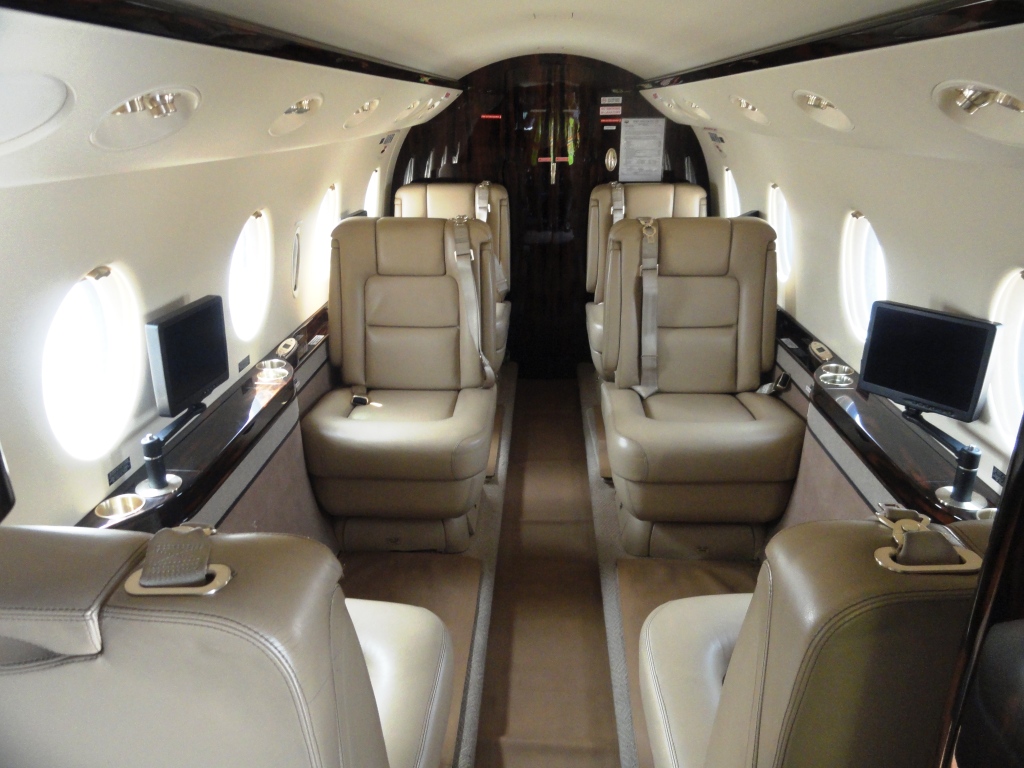 Gulfstream 150 (2 + 6 seater)
Through the use of high thrust, fuel-efficient Honeywell TFE731-40AR engines, combined with numerous aerodynamic improvements, the Gulfstream G150 is the fastest mid-sized business aircraft in the world today with a maximum speed of 547 mph and a maximum range of 3395 miles. The G150 started breaking speed records even before it went into service. A G150 test aircraft established a city-pair speed record on a flight from Tel Aviv to Geneva.
The Gulfstream G150, manufactured by Israel Aircraft Industries, began production in 2005 and quickly became a favorite in the mid-size market. With the longest range at the fastest speed and an advanced avionics suite, the G150 provides the most value in its class.
| Crew: 2 | Height : 21 ft 9 in | Wing Span: 69 ft 5 in |
| --- | --- | --- |
| Exterior Height: 19 ft 1 in | Length: 56 ft 9 in | Max T/O Weight: 26100 Lb |